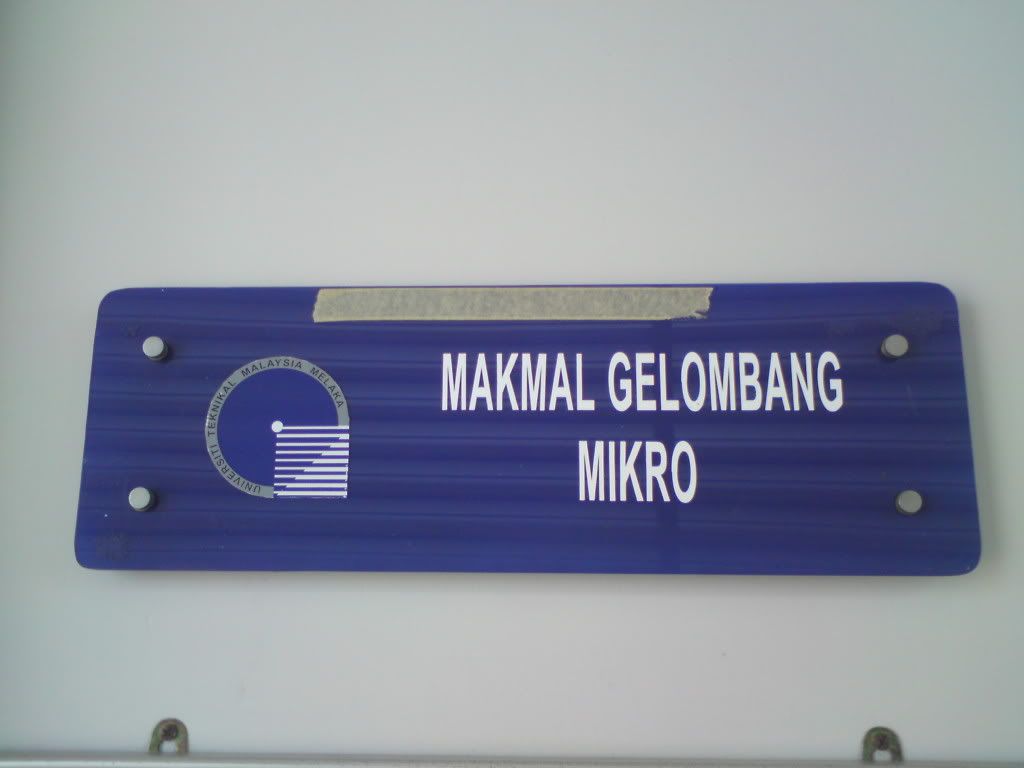 Before I start, let me ask you one simple question: What do you think (expect) a Microwave Lab is?
(a) Microwave oven
(b) Microwave transmitter
(c) Mobile phone factory
(d) Radio station
(e) Toilet bowl
(f) Pretty girl store room.
Tips: only 2 answers are correct!


PSPICE = Personal Computer Simulation Program with Integrated Circuit Emphasis
Click here to download; and here to read more.

SPICE is a general-purpose

analog electronic circuit

simulator

. It is a powerful program that is used in IC and board-level design to check the integrity of circuit designs and to predict circuit behavior.


(ok, where is the answer of the question above?

selfpunch)
Oklah, the correct answer is

(b) Micrcowave transmitter

. If there is people answer Microwave oven, you really can bang your head on the floor:

These are the rules and regulation on the lab: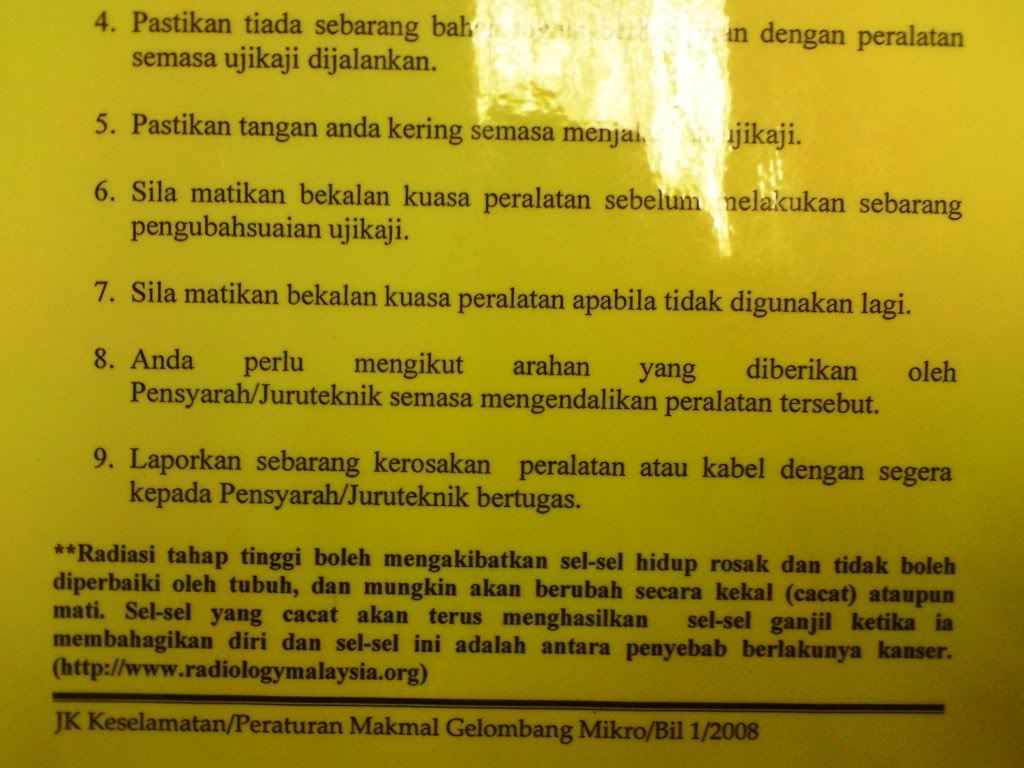 However, I can't observe any sign of transmitter in the lab. Then I found something more interesting. I have a gorgeous lecture for this module. Her name is Miss Wong.
PS: The word Miss is use here
She is very patient, she solve all problem that we face.
Ignore the syok sendiri technician on right.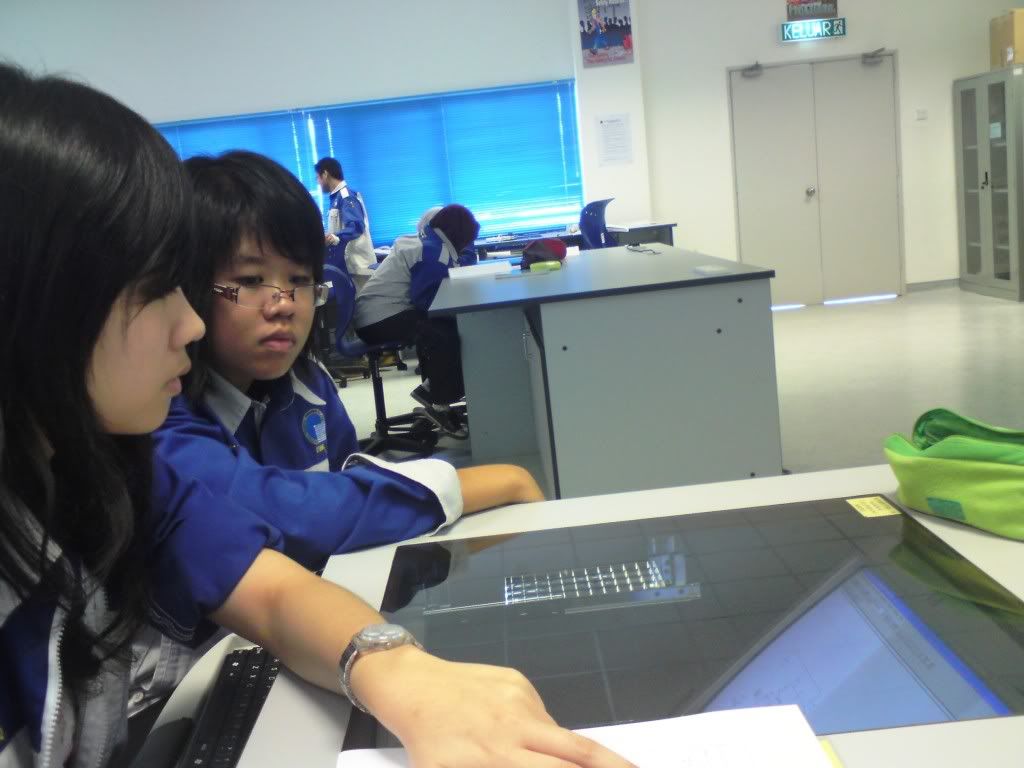 Then, there was a pretty girl (left), namely Yuyu join my group. She is from other course. She missed her module so she come to our module.
Lol... Yuyu, don't shy shy lah... Let jie jie help you do the simulation
So, I might as well as add the answer for Mircowave lab as a preety girl store room where you can meet all those preety girls that you wun meet outside.