What will you do when you suddenly got nothing to do on a ordinary weekday? Let say you your lecture cancel on that day or your boss force you to have a holiday on a blue Wednesday?

For me, for sure I will call out a bunch of buddies to hang out!
On that particular day I were describing, a cute guy come to fetch us girl from our hostel.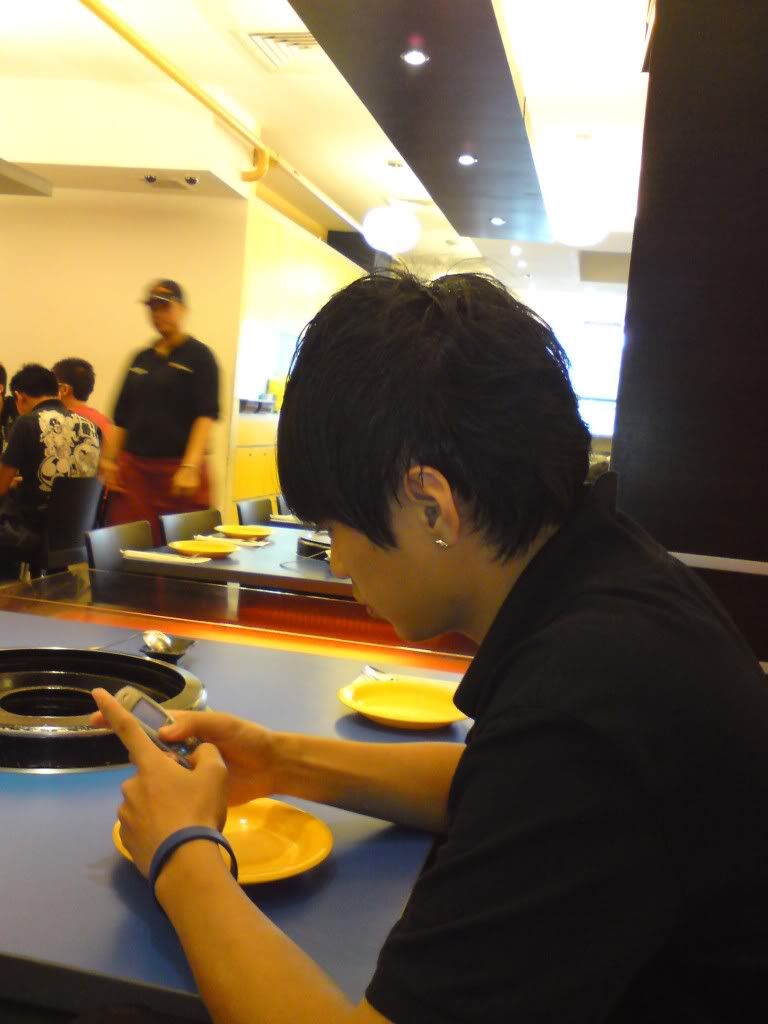 His name is Sheong Ho. He is quite preety but not the gay type.

( I personally thinks that he has the model look. Ho, if you see this, I really encourage you to for a modelling contest oh!)
Attendance: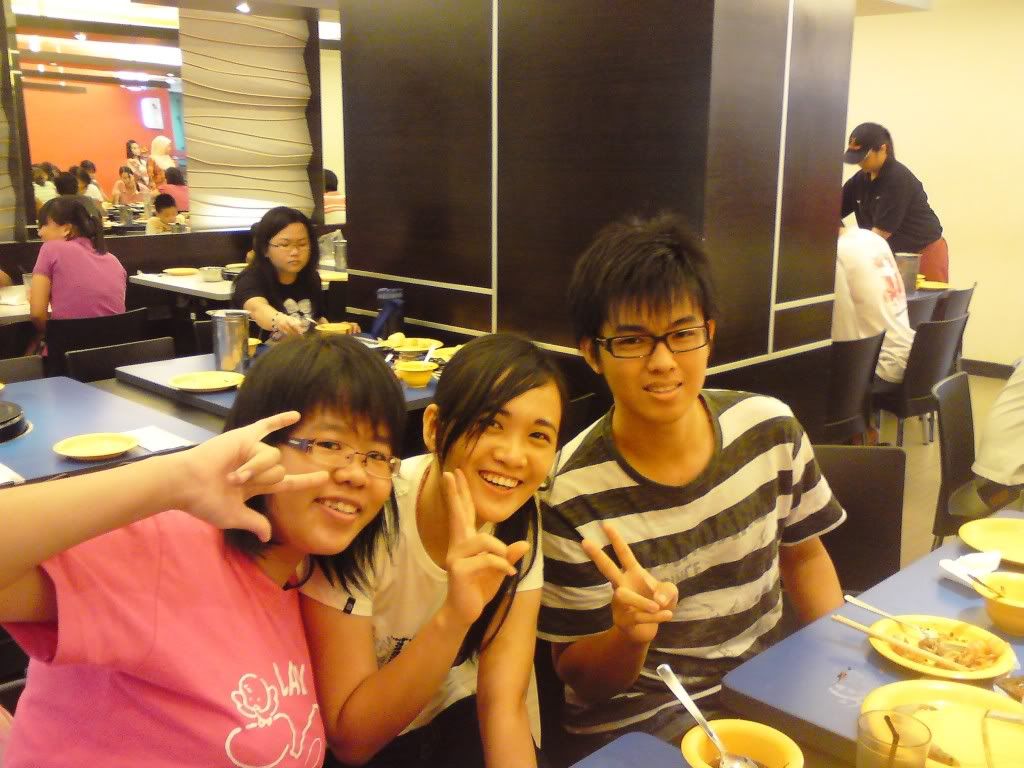 The girls + CH
The girls i.e. the Camewore queens
When I was taking photo on the interior and the food, one worker stop me from doing so. The worker was sort of Bangla look. I can't quite understand the language, but his sign language seems to say that I can't take photos of those food but I can take photo after I take it to my tabel. Thus, I delete all the photo of food that I took on the bar. If you are the boss of Seoul Garden, please let me know whether it is true or not. I am a blogger leh, I help you promote your shop, got discount ah?

I guess it is a big no, right?

Do you know how much harm this little harmlesslike plate had hurt me?

The oil in the plate will burst if you didn't handle the raw food correctly.
Moral value of my stupidity: wear long sleeve next time when out for steamboat and hotplates.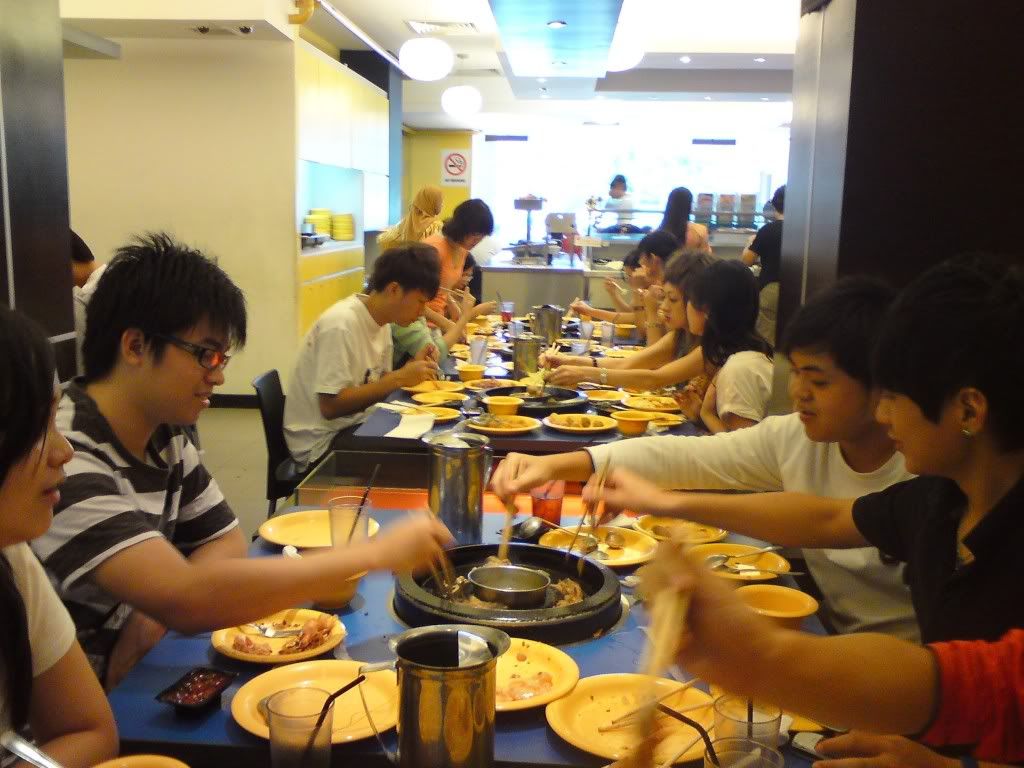 Itatakimas..... (Does it spell like this???)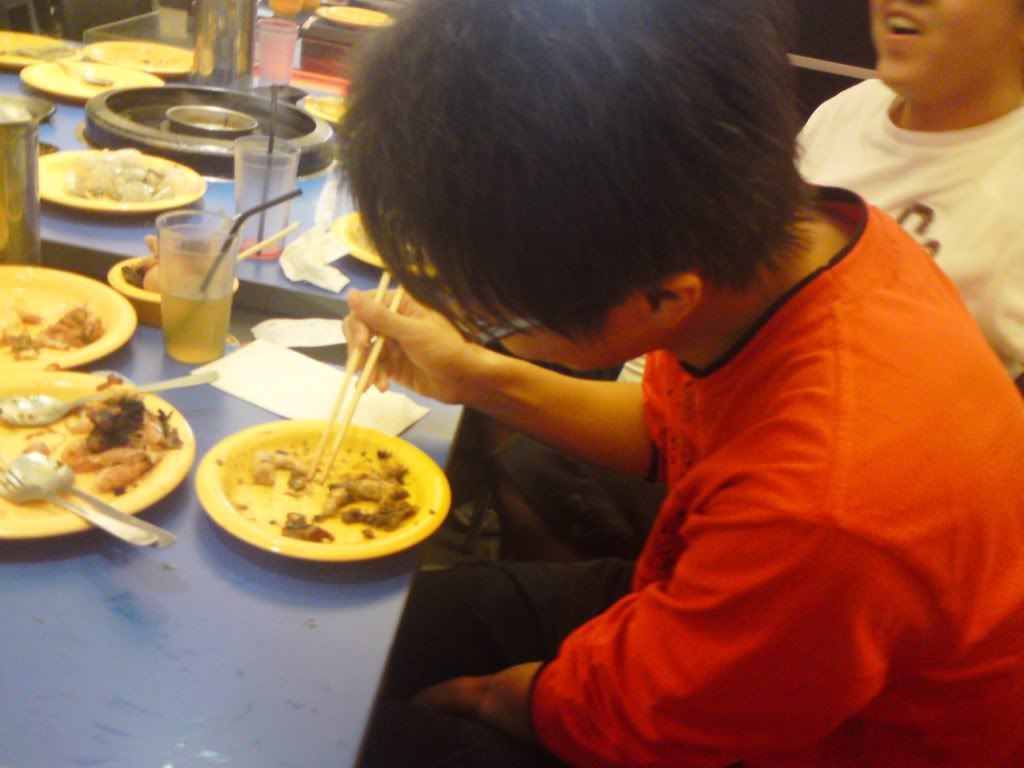 Dix, My model of the day (or more like model of the post). Who ask him to sit beside me?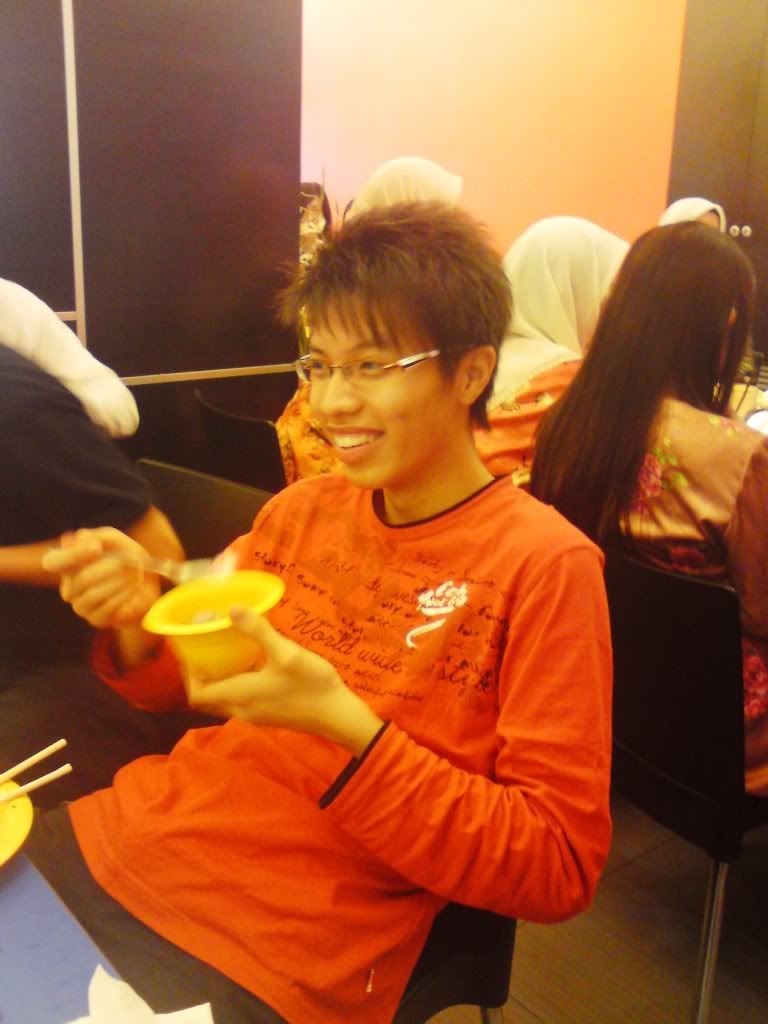 Been posing excellently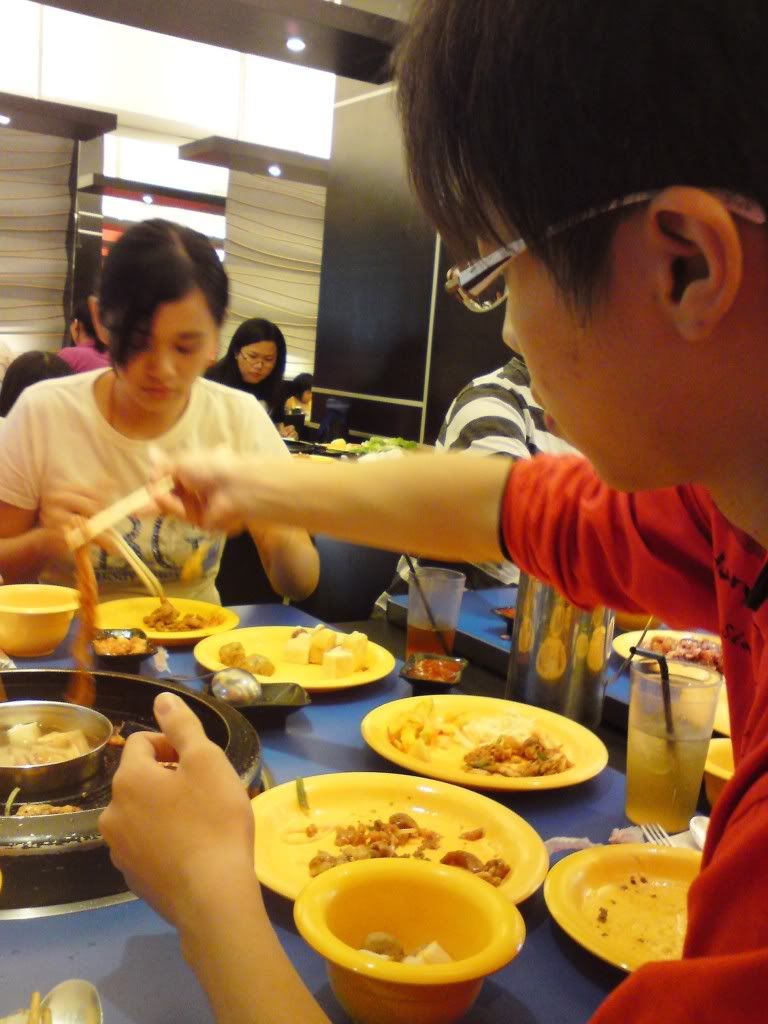 Dix's 无影手
Not even camera can capture where his hand is...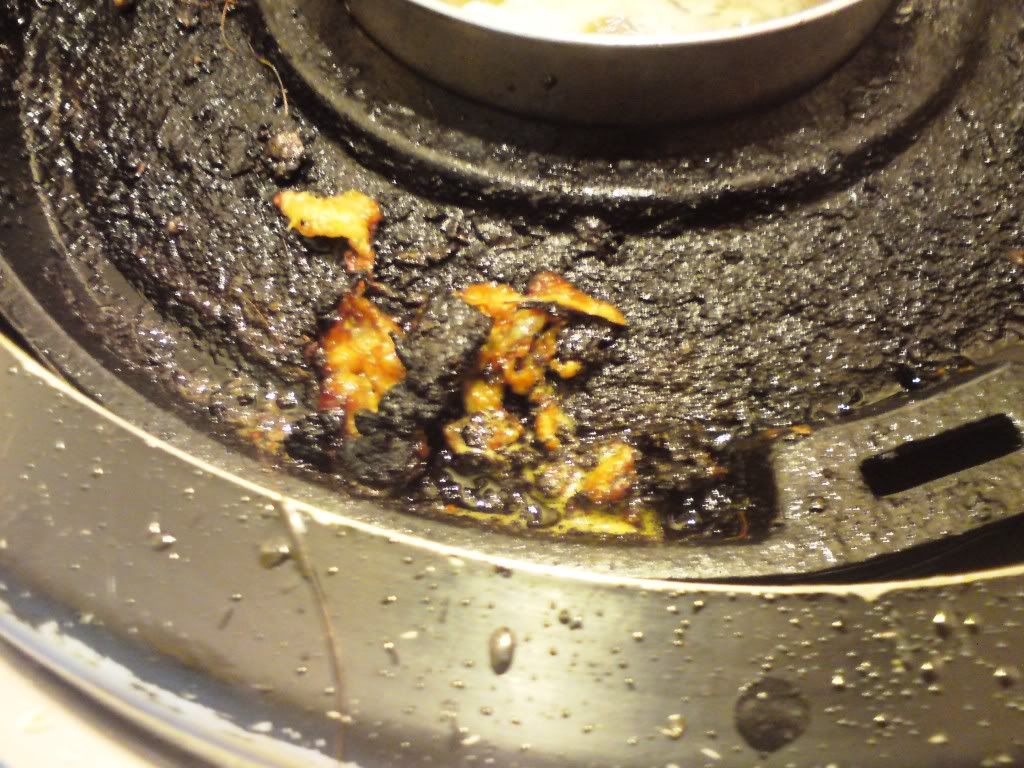 Ermmm..... I didn't cook this..... she did: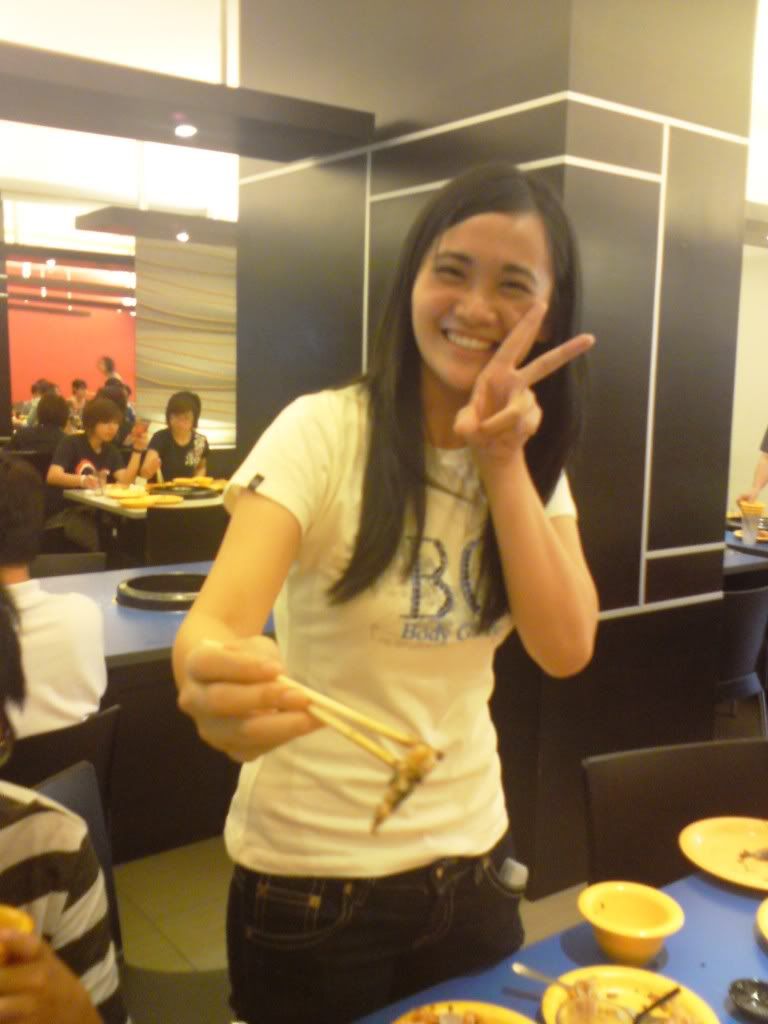 Nolah.... SINI is not cooking too bad.... see her cooking procedure: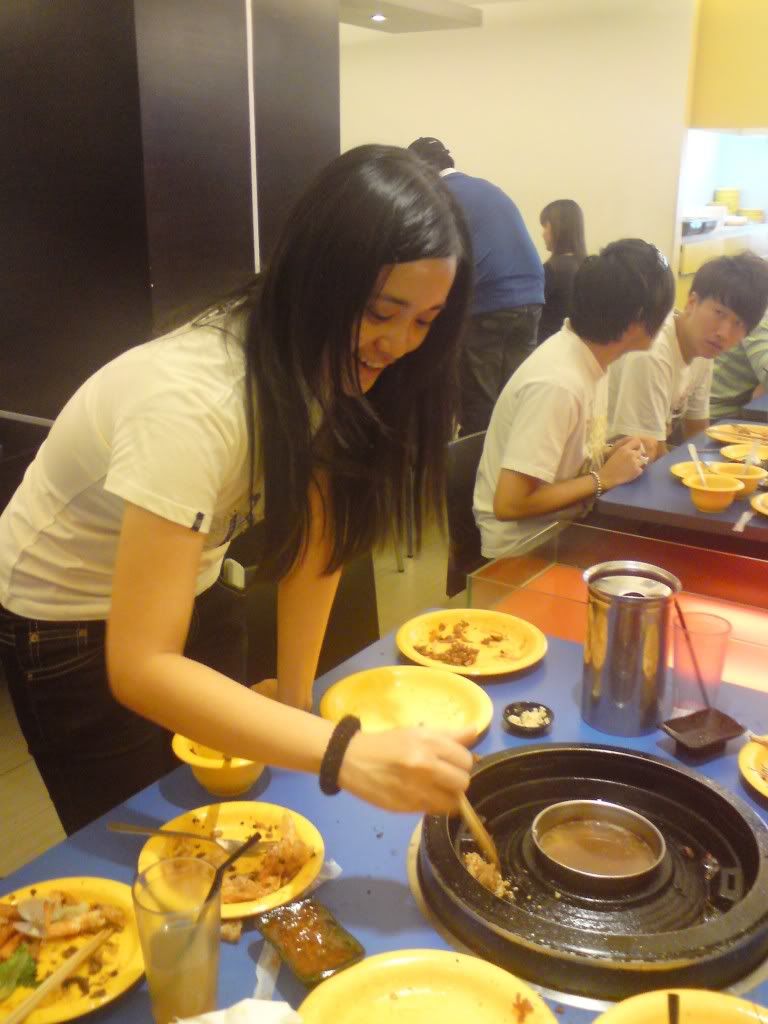 SINI: First, we have to add in some garlic onto the hotplates.
SINI: Choose a suitable shrimp for cooking purpose. A cacated tailed shrimp will be prefere.
SINI: Take off the shell and then we can add in the shrimp adi.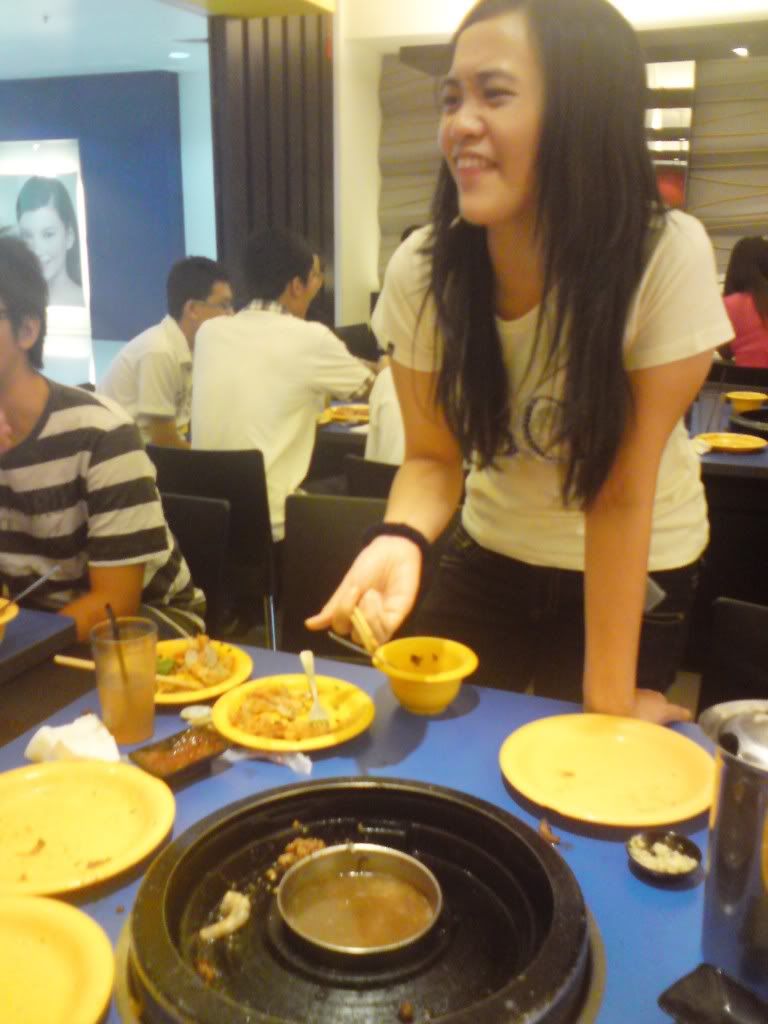 SINI: When cooking that time, we can start to search for the candidate to eat the awful dish.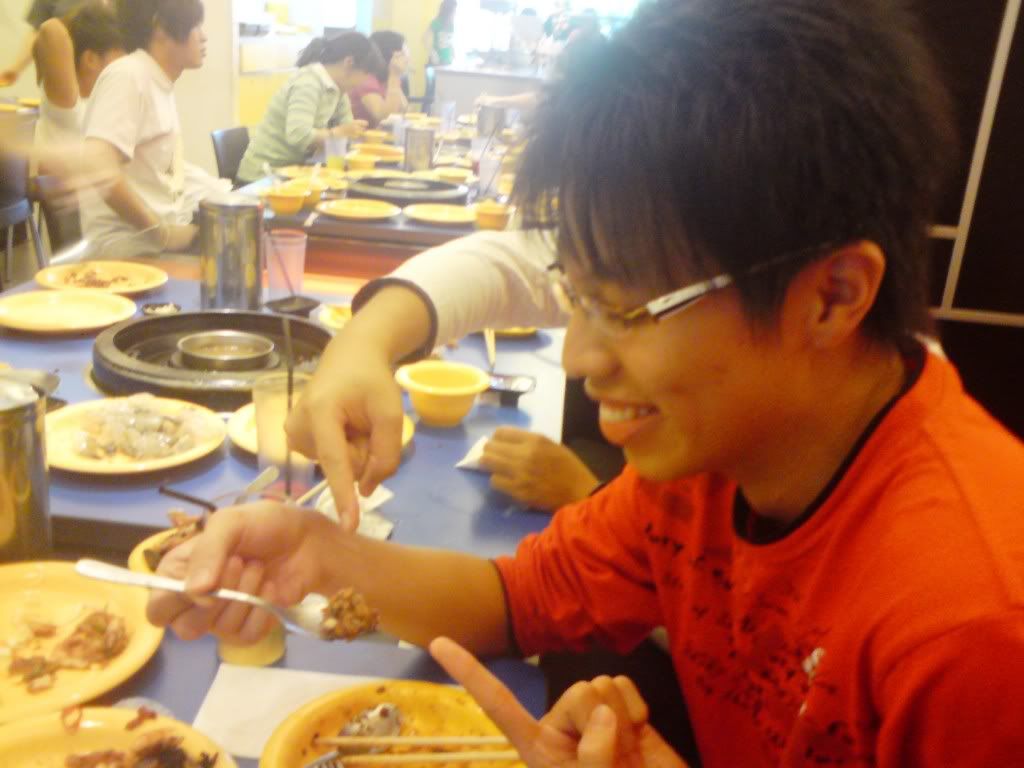 As a result my model was also her candidate.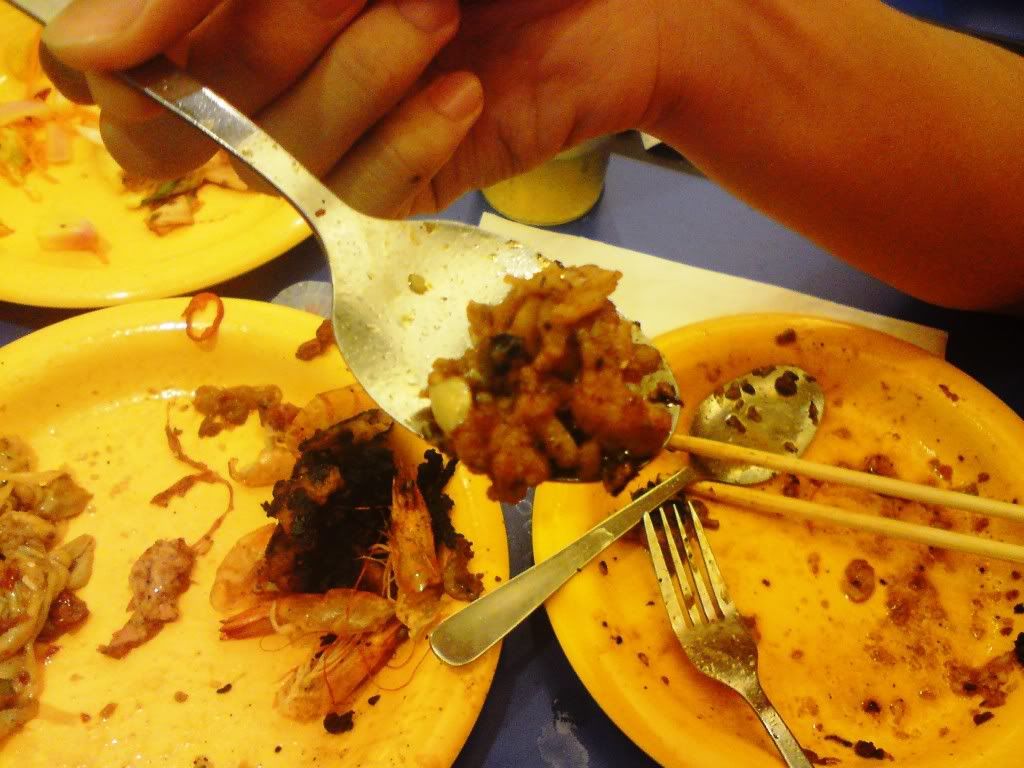 Left: The garlic
Right: The shrimp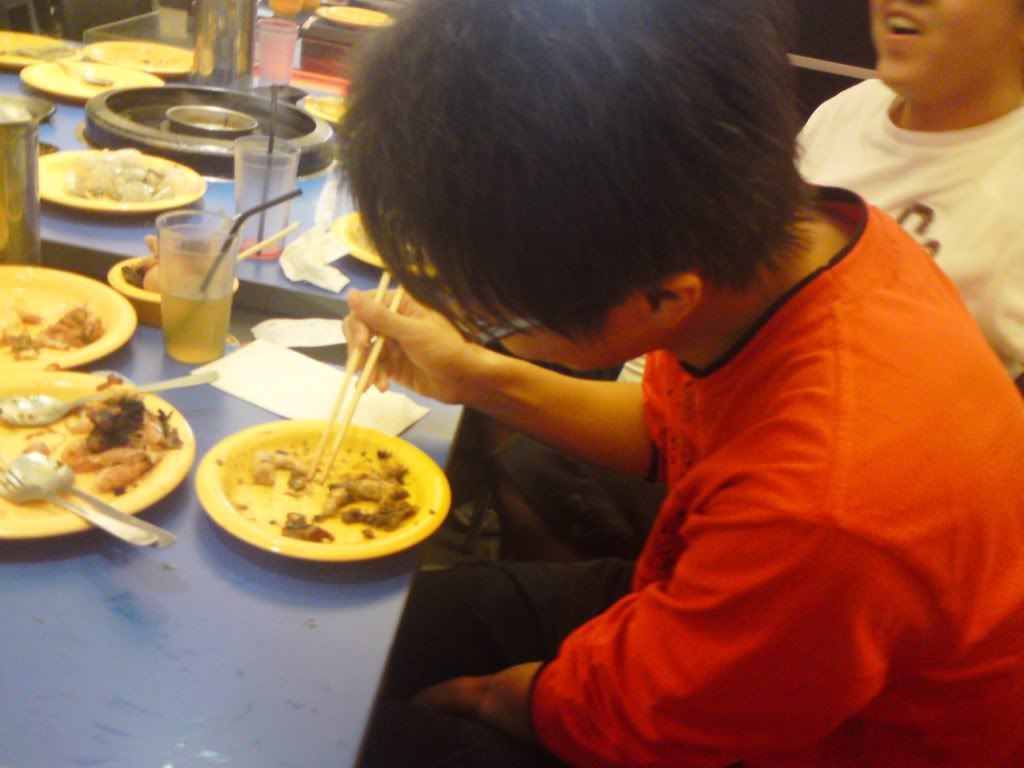 So, now we try the food. How does it taste?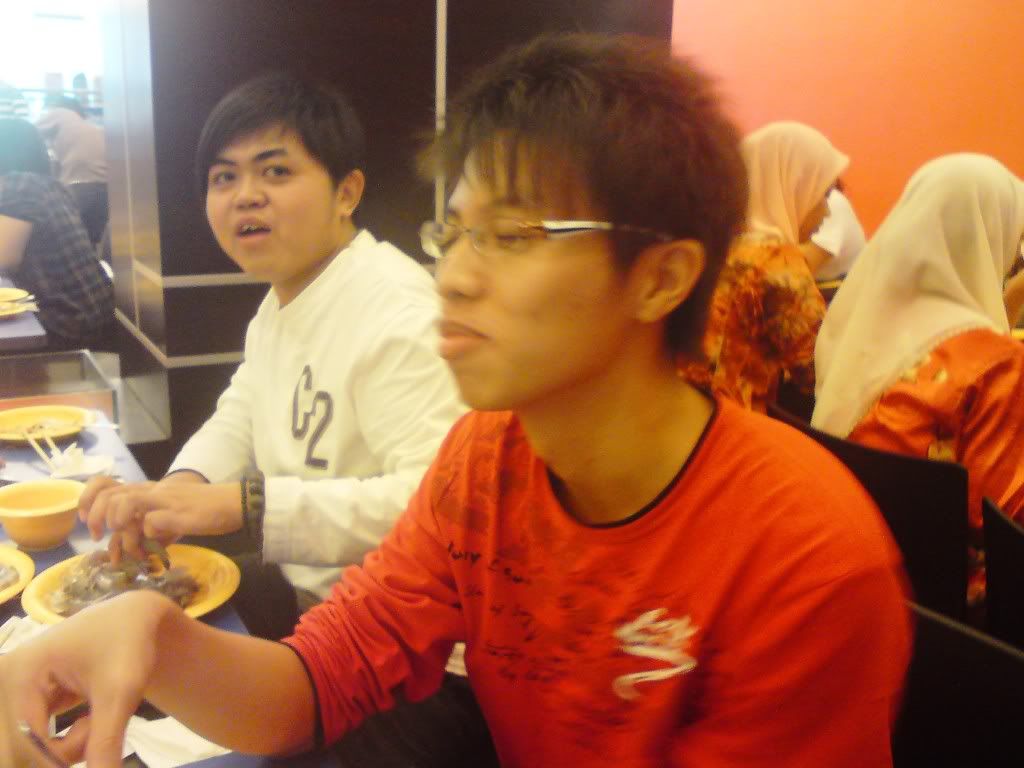 Oh.... not a word from your mouth..... I totally understand how you feels....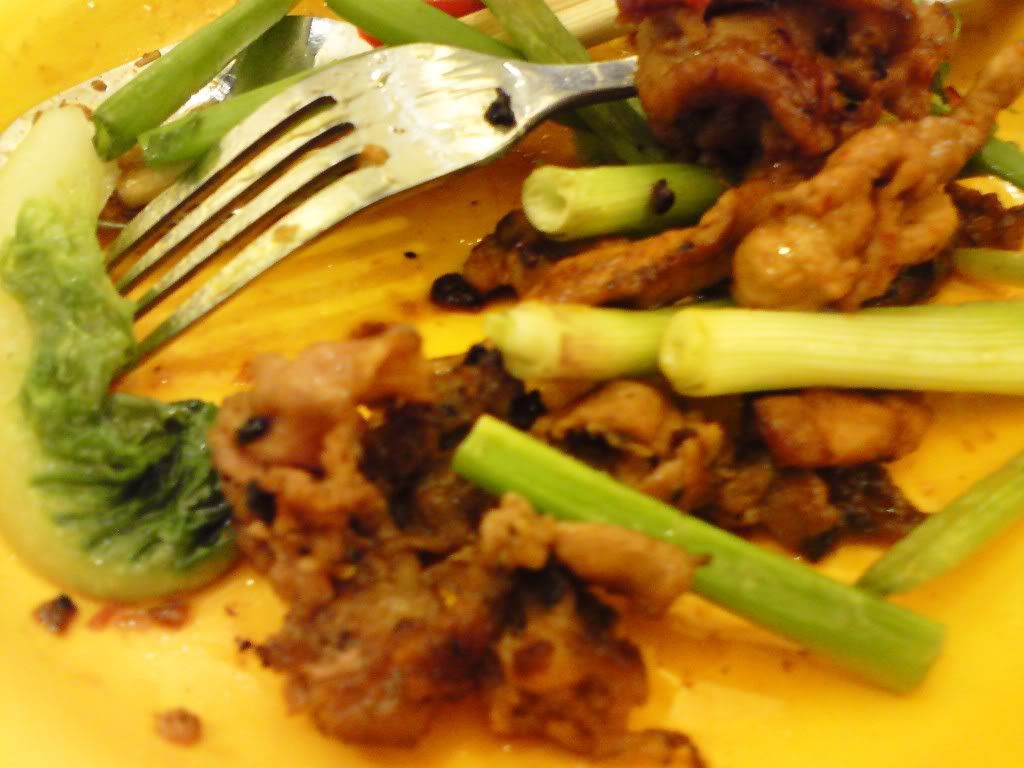 Since Dix is so good in pretending, he might also just accept the job as DBKL (oh I should call it DBM since I am in Melaka instead of KL now? Or MBM in Melaka? I am not so sure bout it...:P) We force him to eat all the leftovers...
After the meal is ice-creams times!!! YAY!!!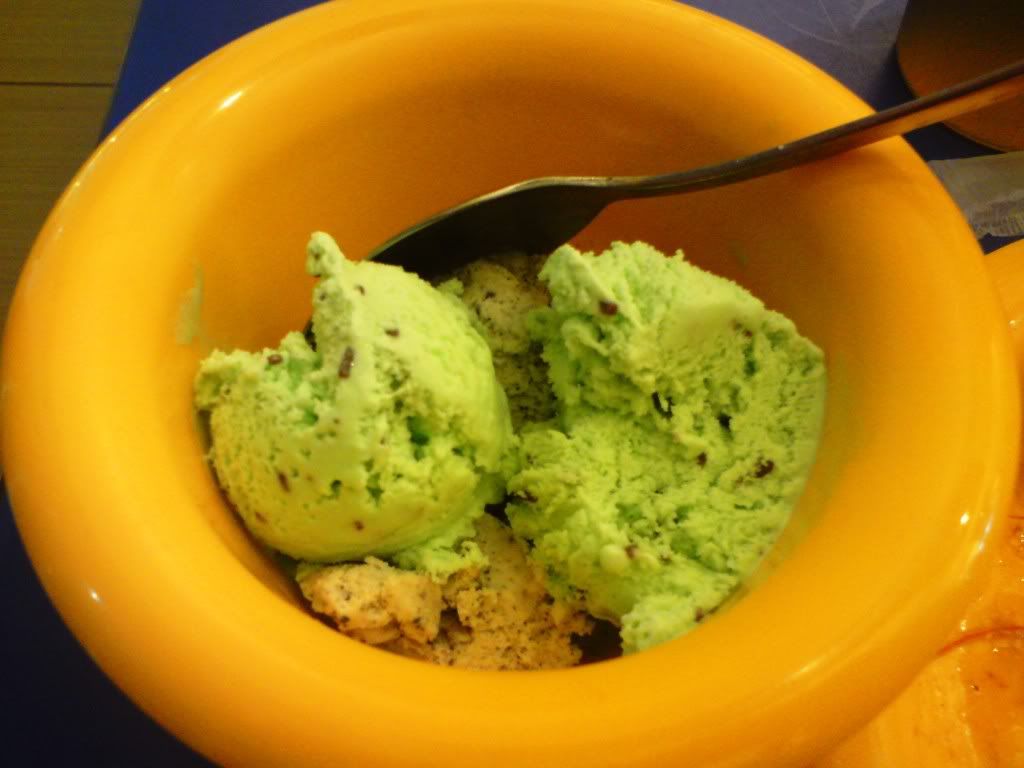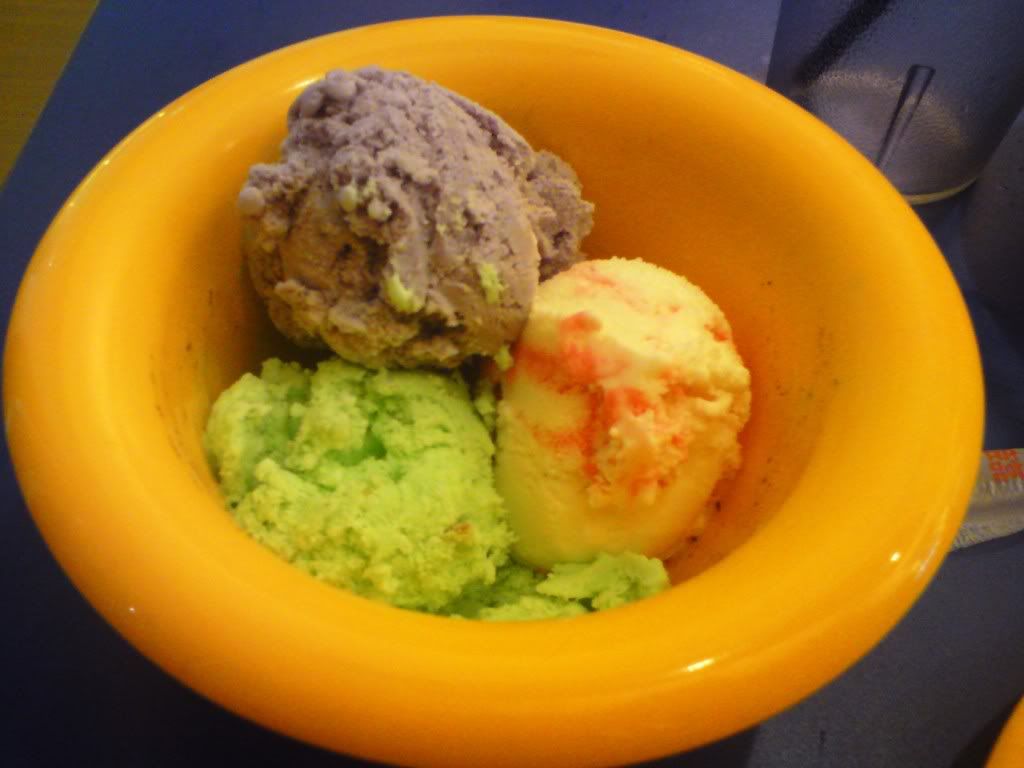 I ate ate a total of 9 scope. Don't ask me waht they called, coz the worker there don't allow me to take pic.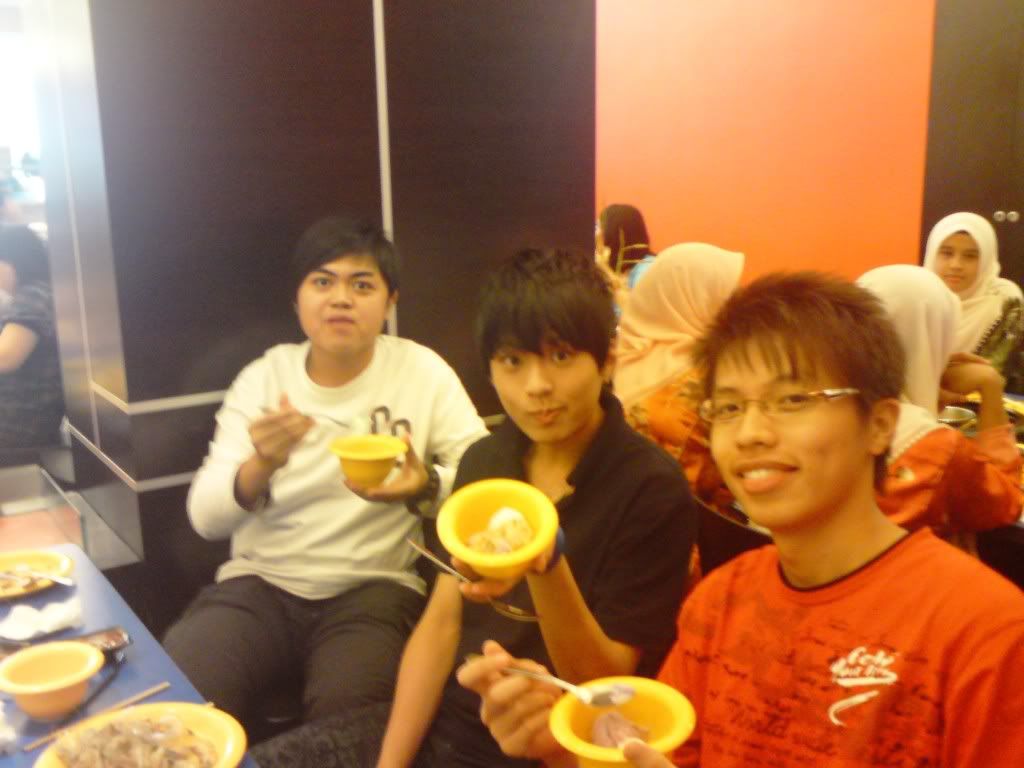 Seems like everyone loves it too.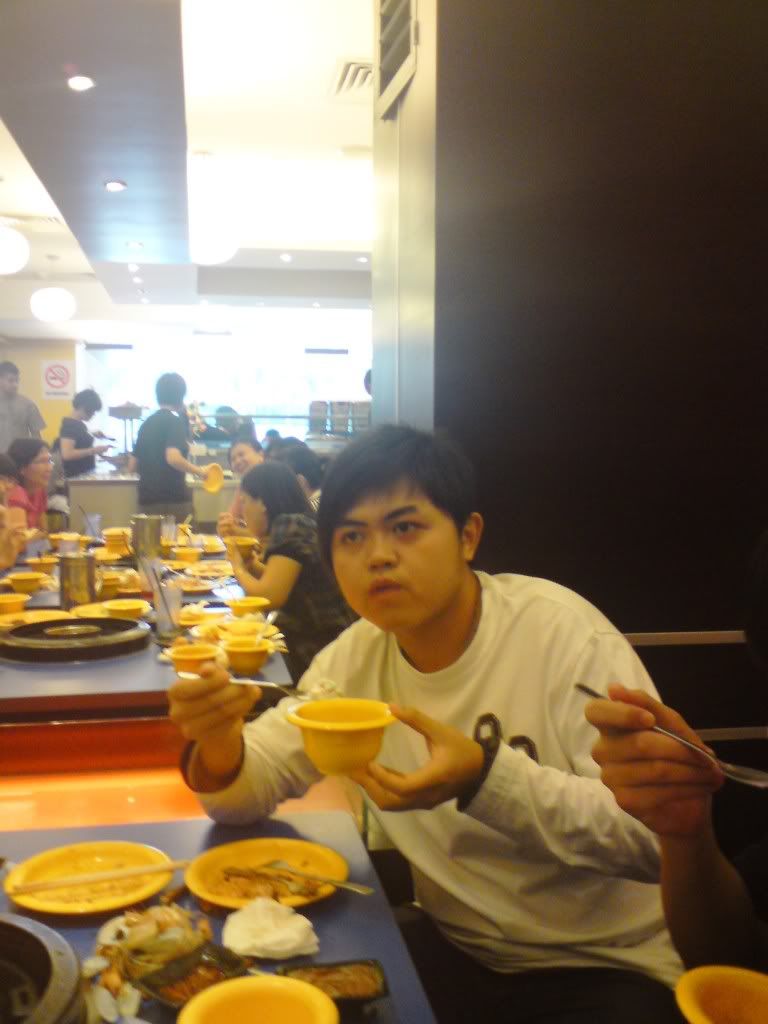 Tiang were still under the "don't move" and "be natural" command I gave since the
satay celup outing
...Looks more like dumb dumb, but who will ever figure out that he is our class most intelligent student?
After having dinner we went to GoGo KTV in The Jetty: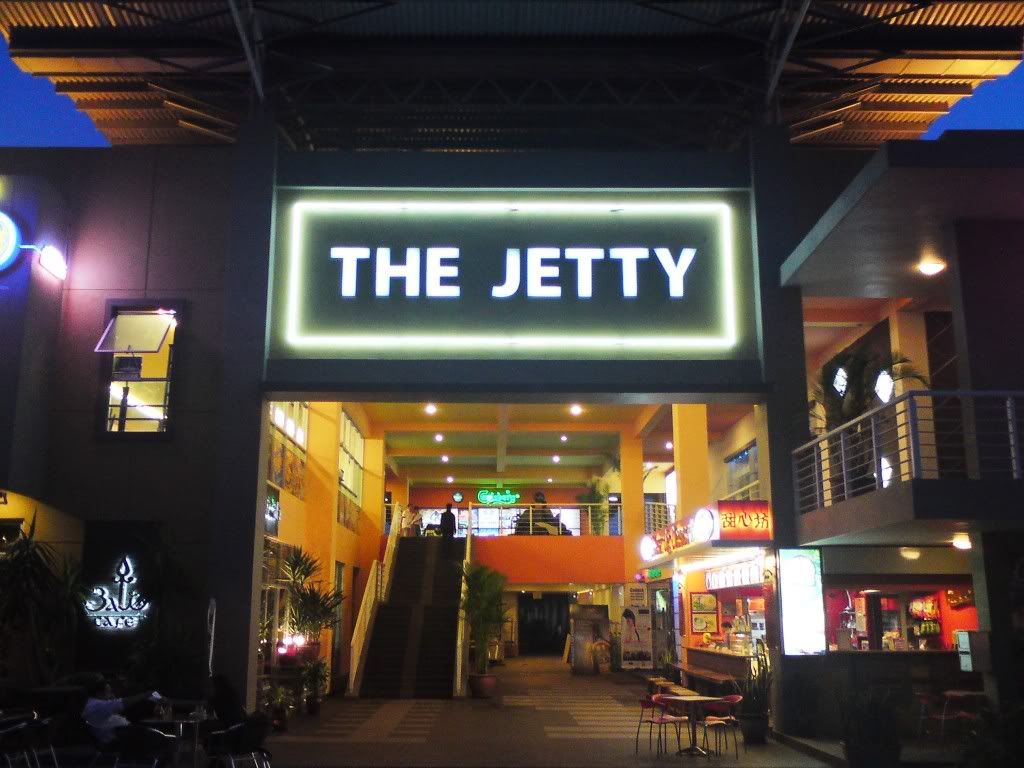 The Jetty. I was only able to take this pic just before we went back.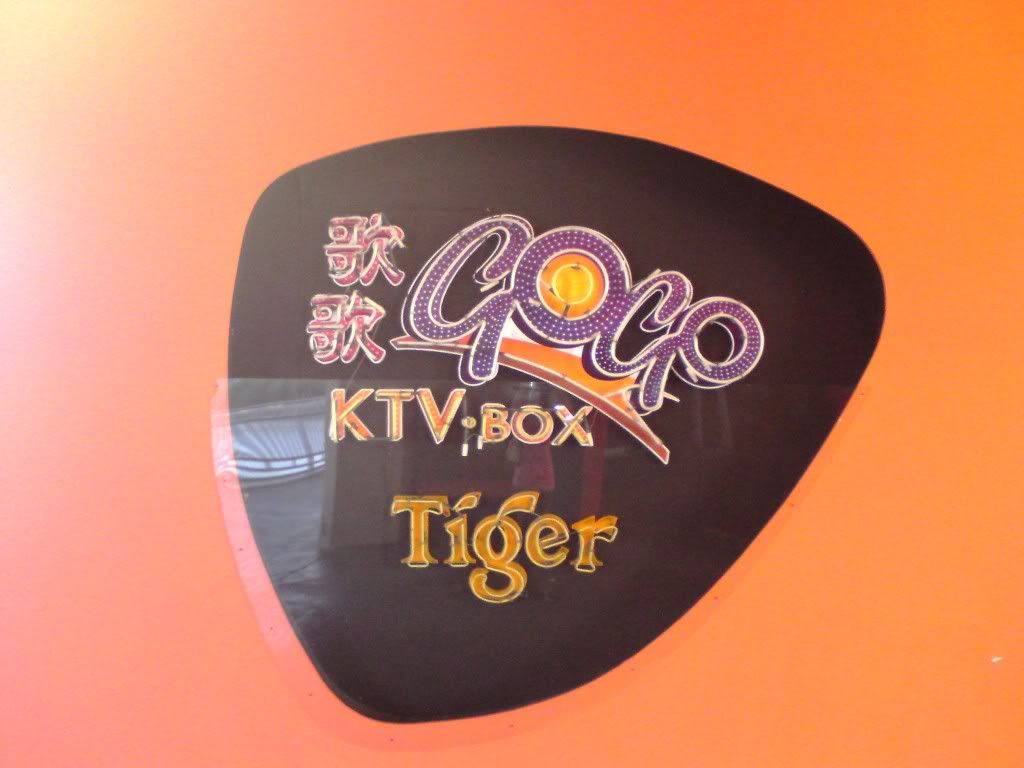 GoGo KTV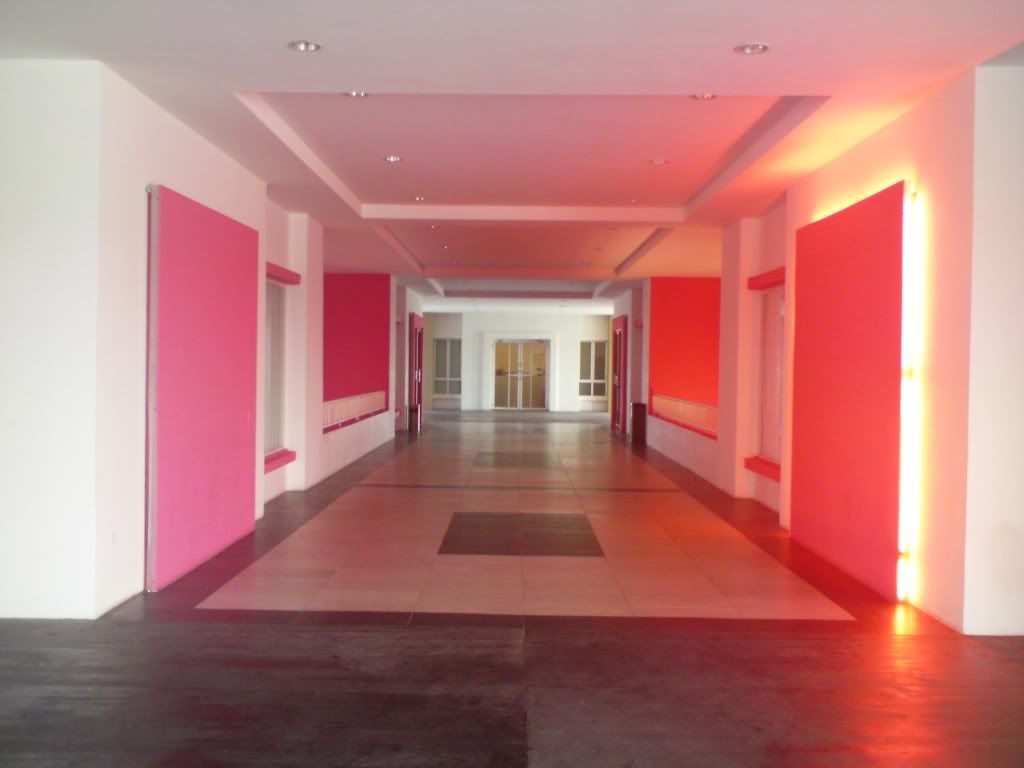 If you thinks that these scenery looks nice, then you have not yet see the best. I haave taken the sutset photos out and made another post about it, you can click on
Sunset at Melaka
to visit it.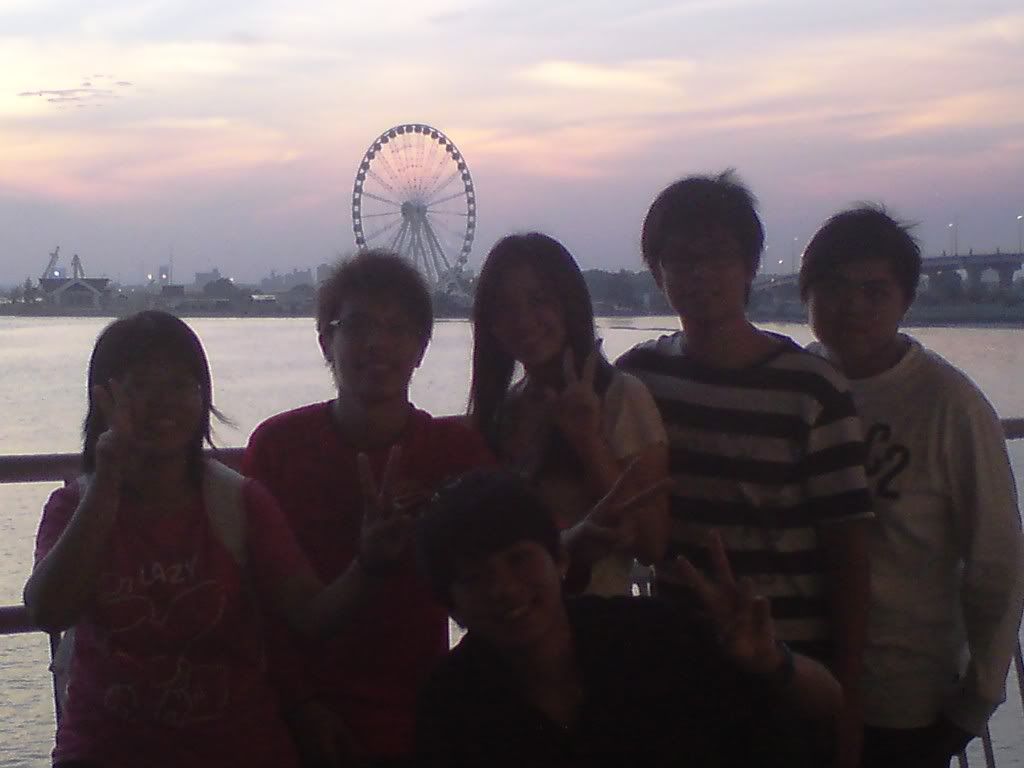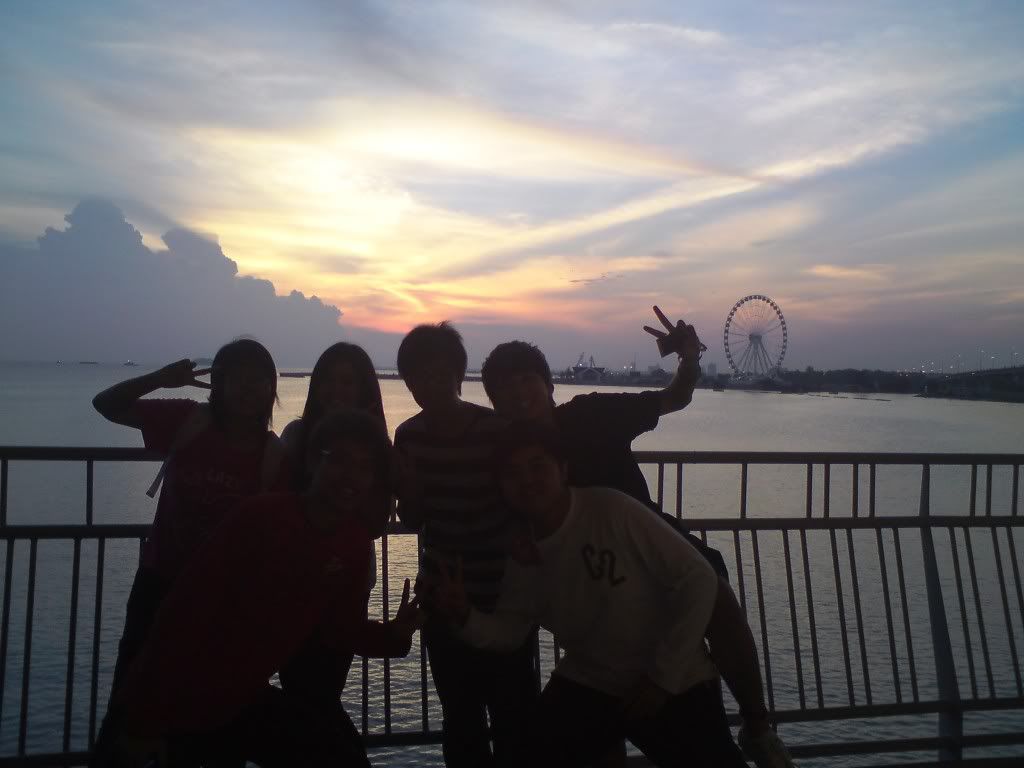 People said the sun have the brightest shore when it is setting. No doubt, can't even see their faces.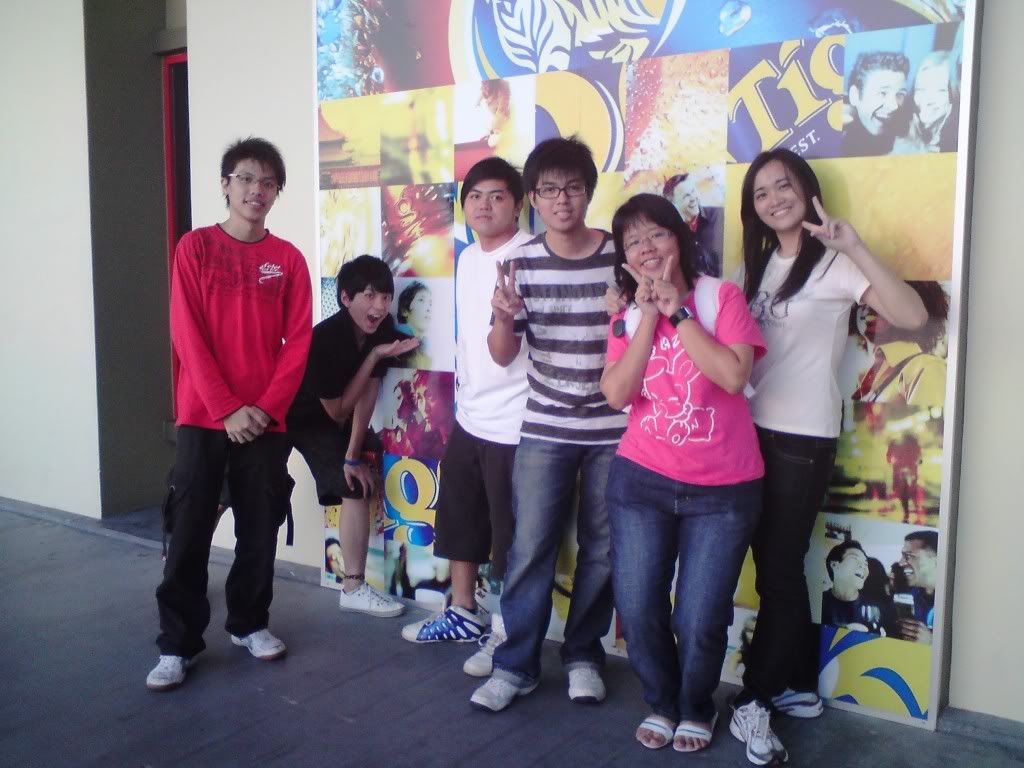 So, we change an angle and here we go, nice cute faces.
Comment:
Sorry for keep procrastinating you the post and the photos, I went back hometown last week. My brother block me for having internet connection, so I didn't get to do the post. Then the haze problem was so awful in KL and it makes me sick. Click
here
to see proves.